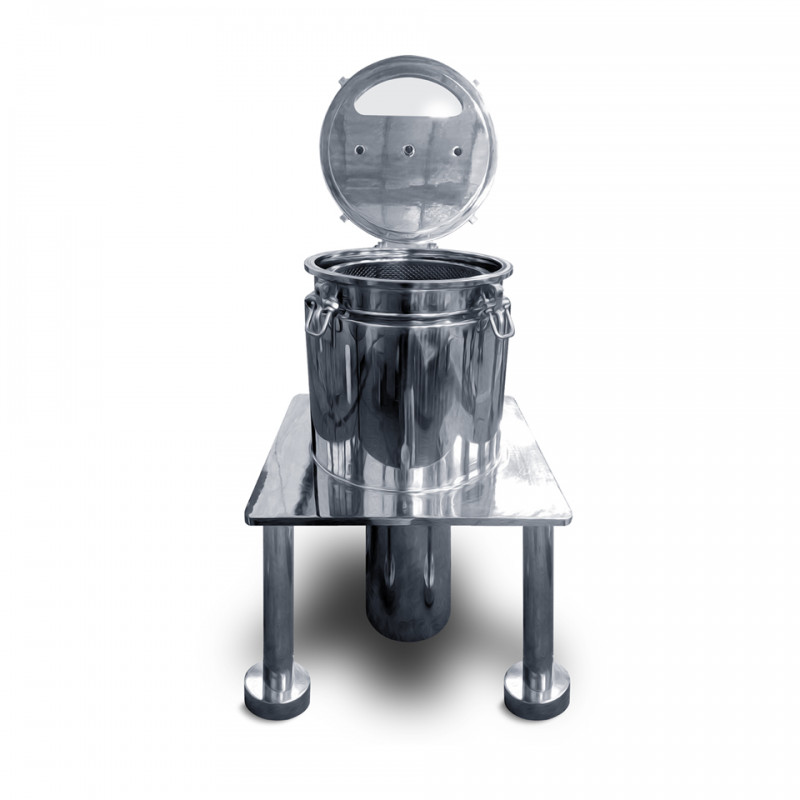  
Wash & centrifuge
Wash & Centrifuge Model LNC for alcohol oil extraction
We offer 2 sizes with following dimensions: 50 ltr. & 100 ltr.
All models come with two control towers with ABB computer and Siemens touch panel – (includes Ex-Proof control tower).
This new launched model, offer the highest RPM pr. hour of all centrifuges.
Unique new market leading model with closed cooling chamber around the drum, and shock absorbing feet.
Then add. the highest percentual oil outcome.
You will be impressed by the finish and quality, not seen elsewhere.
STAINLESS STEEL, CE approved as well as ATEX Explosion proof / EX-Proof.
Furthermore it meet the GMP requirements.
The LNC wash & centrifuge is top discharging, hermetic closure type equipment.
The material is fed into the drum through the feeding pipe on the hermetic closure casing; under the action of the centrifuge force field, the liquid-phase passes through the filter medium and the discharged out of the machine, while the solid-phase material is retained inside the drum and, after the machine is stopped, the material is discharged from the top.
The wash & centrifuge extraction has such features as smooth running, easy & convenient operation as well.