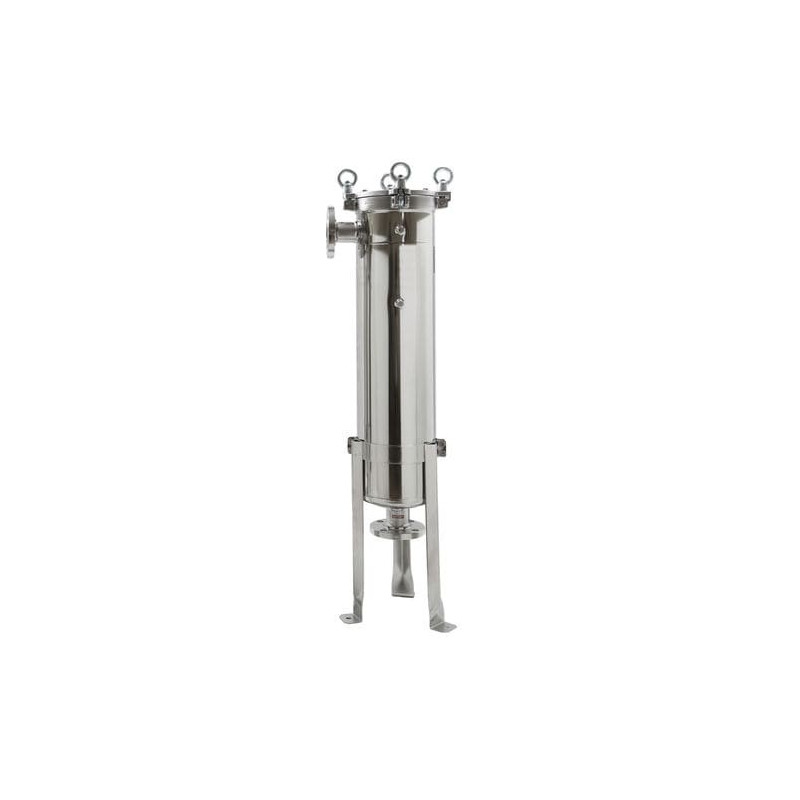  
Single-Bag Filter Housing / For Liquids / Stainless Steel
LSB-L SERIES
We offer all types of filters, after customer specifications and request.
STAINLESS STEEL, CE approved as well as  ATEX Explosion proof  / EX-Proof.
Furthermore it meet the GMP requirements. 
Lab Nordic LSB-L series side entry is stainless steel single bag filter housing.

It provides economical filtration options with a wide range of applications,

such as RO pre-filtration, waste water treatment, food and beverage and so on.

The side inlet promotes more uniform flow rate delivering that improves filtration results.

The LSB-L series is designed with a proven swing eye bolt closure mechanism to ensures sealing.

Stainless steel material gives excellent resistance to corrosive for product purity.

LSB-L series has adjustable lags which provides flexibility for installation orientation and height.